Withdraw Funds – 24option
Is it easy to withdraw funds from 24option account?
If a trader followed the withdrawal procedures, it is simple to withdraw money from 24option account.
Compared with forex trading, binary options trading is not well-known by the majority. Many people have enquired about the safety of binary options trading. The most common questions asked by them are related to funds withdrawal. Many traders are concerned about the withdrawal issues. In fact, it is esay to withdraw funds as long as traders follow the broker's withdrawal procedures.
It is not limited to 24option. As long as all the withdrawal conditions are met, a trader can make a withdrawal with the broker easily. 24option has been used by many traders. This popular broker has made it possible for traders to withdraw funds quickly and smoothly.
However, traders may encounter problems when withdrawal conditions are not met, which could lead to cancellation of withdrawals. In order to avoid withdrawal problems, it is important to learn and understand how to make a withdrawal correctly. We have summarized the main reasons why fund withdrawals have been cancelled or rejected. It is recommended to read below the main reasons so as to avoid such problems in the future.
Main reasons for refusal to withdrawal request at 24option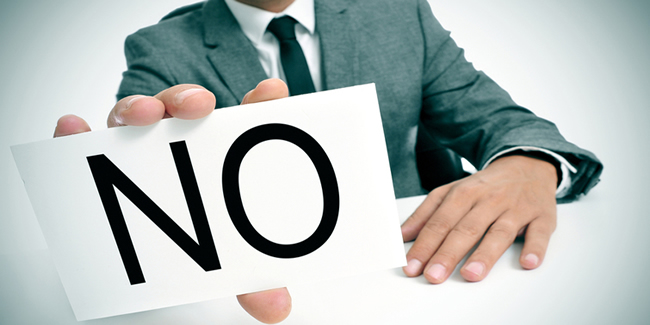 Now, let's take a look at the main reasons for refusal to withdrawal request at 24option.
Failure to provide all required documents
Many binary options brokers require that traders provide identification documents after they make withdrawal requests. If the provided documents are not in consistent with the trading account information, it may take time to confirm the identity and the withdrawal process can also be temporarily suspended. Surely, if binary options brokers cannot confirm a trader's identity, they can refuse his withdrawal request. When traders do not get to the point, they could encounter problems.
For this reason, it is very important for traders to check all the necessary documents in advance. Some binary options brokers may not provide information on identification documents in detail on the trading platform. You may just as well prepare the documents beforehand so that you can make a withdrawal smoothly.
Anti-money laundering
Money laundering is the process of concealing illegal gains which may come from drug dealing, tax evasion, or window dressing, and making them appear as legitimate sources. In order to disguise the sources of gains, fictitious bank accounts or bank accounts bearing the name of another person are used to transferring illegal gains. In some cases, activities, such as buying stocks and bonds, and donating a large sum of money, are carried out. Binary options brokers are committed to comply with anti-money laundering obligations, thus they require that traders must meet the minimum trading volume requirements.
24Option is a CySEC regulated and popular binary options broker
There may be some complaints about fund withdrawals with 24option. However, most of these complaints are related to the above mentioned reasons. If a trader cannot meet the withdrawal conditions imposed by the broker, the withdrawal request will be refused. 24option is officially licensed and regulated by the CySEC (Cyprus Securities and Exchange Commission) and it is a popular binary options broker. If you can follow the withdrawal procedures correctly, you can easily withdraw your funds. In addition, the withdrawal processes and withdrawal times may vary from one method to another. If you use NETELLER, you can deposit and withdraw funds smoothly.
*Trading binary options involves substantial risk and may lead to loss of all invested capital.
Binary Options Broker Introduced