If you want to succeed in High-Low Australia, you must avoid the status in the process.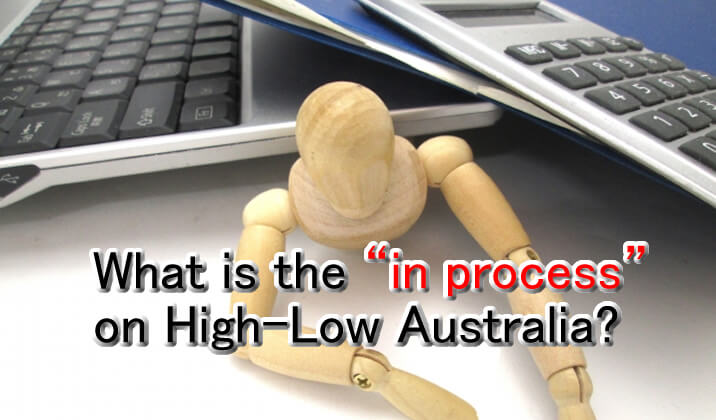 ▼Index
What is the "in process" on High-Low Australia?
You may know that it becomes "in process" when you trade even though it is much less now on the new platform "High-Low Australia 2.0". Because of that, it sometimes lags for a second to settle the trade.
No doubt, it is a problem for the server side (the broker side). Because of that latency, the lag which delays the settlement of trade happens. It often occurs on the time when the majority of traders in the world use the European and US markets, or when they disclose economics index.
If you want to take a position as you wish, you have to avoid "in process" state.
It is apparently disadvantaged to you so that you have to prepare it well.
Of course, we have some method to resist it, and on top of that, we do not often see "in process" state these days.
Do we have to avoid the time when the server gets a much load?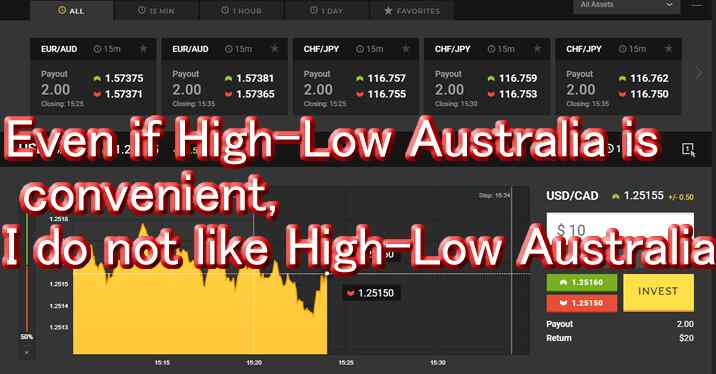 If you do not like "in the process," you should trade in the less volatile time as much as you can.
However, when we want to make the best use of 200% payout rate in High-Low Australia, at the same time, you cannot miss that timing.
A high payout rate trade accompanies with a spread, and it has the range near the draw which you may lose at that point at the end of the deal.
If you want to drop the possibility of the draw, you should target a fluctuating market or a trending market after an economic index is shown.
That's why it becomes "in process" state in the time when access concentrate. Again, It improves on the new platform, High-Low Australia 2.0, but you still have to be careful of every situation.
Target a market which you do not much matter a second level latency.
I recommend you to target the timing you trade. If your trade style requires a second level trade, it is difficult to win with domestic binary options broker or others, whatsoever.
It is better to watch the chance at a trend which is moving a stable rate in the time.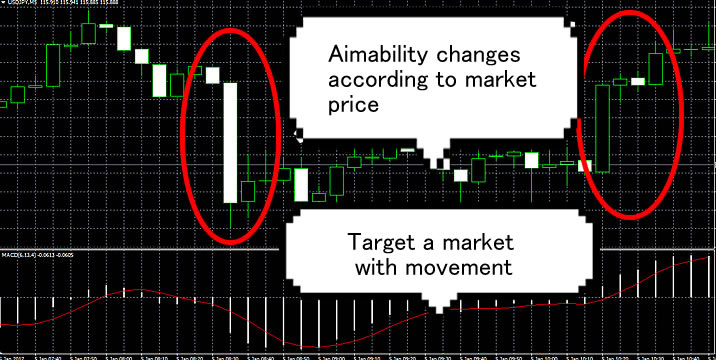 You can seize the chance after the Monday when Japanese market open, or they publish the index and so on.
Let's avoid disadvantages which are easy to cope with.
If you face "in the process," it is a disadvantage.
In spite of that, you have to remember that it is an avoidable disadvantage.
That simple thing prevents the loss. The result is immeasurable.
We can say that it is the visible risk so that you have to avoid it to decrease the loss. That accumulation causes your profit.
You can trade anytime though you can also choose that you do not trade.
The thing that you need to pay attention is that you do not always have to trade even if you can do that.
The market which you can earn is limited like after economic index is shown as I explained above. Let's target them.
If you feel scared, There is "Quick Demo" in High-Low Australia. You do not have to open the account, and it is free as well. Why don't you try to stand your tactics on the quick demo where you can also avoid "in process" state.
Binary Options Broker Introduced