HighLow Australia – Let's start the demo trading!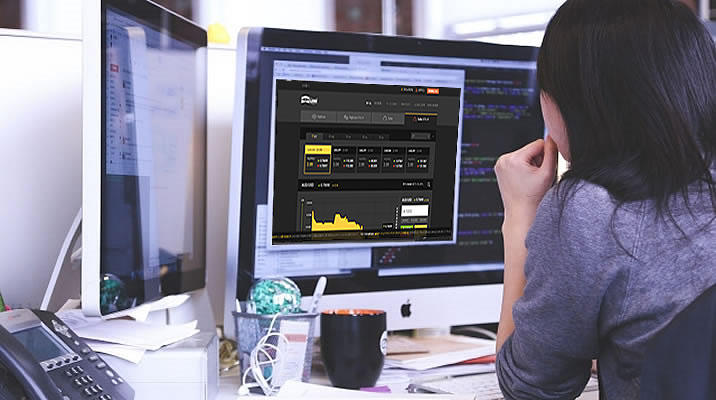 ▼Index
What do you think about a demo trade?
First, What do you image for a demo trade?
In that time, you would not notice that you know that well or you can imagine that it should be an annoying process to register it.
You can start demo account with a click for demo trade in HighLow Australia.
It is so easy to start because you do not need a registration and open account.
You never get real money with demo trade, but it is good for the first experience.
I have already explained a demo trade a little, but please read below to get more detailed information about it.
Then, I will tell you the quick demo in HighLow Australia.
Don't need to open account – How to start "Quick Demo"
A lot of binary options brokers do not serve a demo trading.
Some brokers requests users to pay a certain amount of money to open demo account. On the HighLow Australia trading platform, you do not need to open a demo account and pay any money for that.
You go to official Web page from our Web site to use demo trade.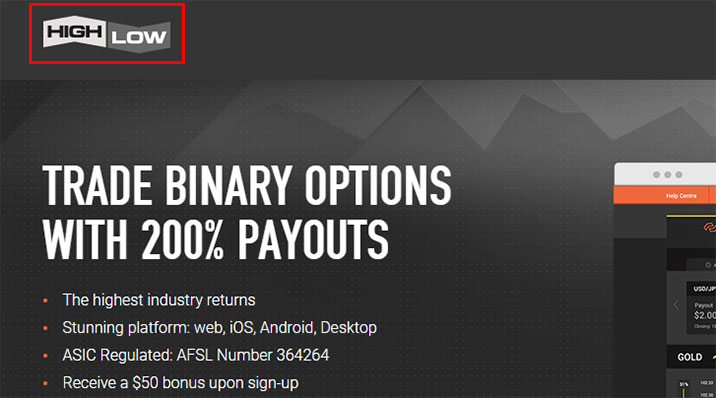 It is going to be account opening form, but if you click the logo of HighLow Australia, you will see the option "I'm certain that I want to leave."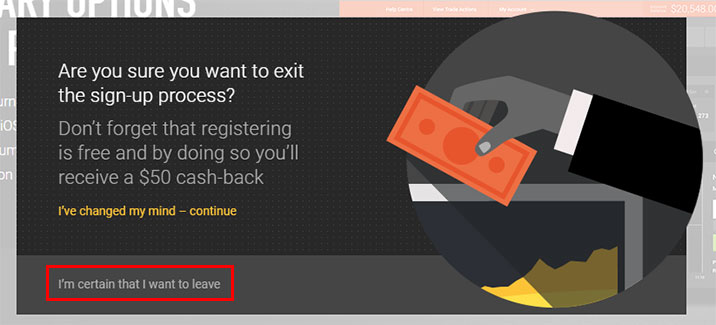 If you click that, you will move to the Top page in HighLow Australia.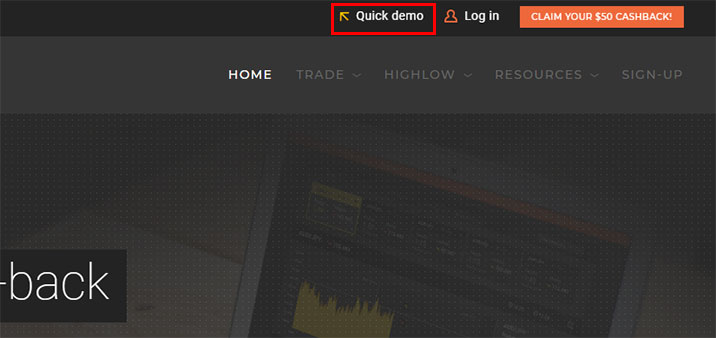 After that, all you need to do is just a click "Quick demo"!
If you just want to use a demo account, that's it.
It takes just 1 minutes without a complicated process.
If you have never experienced binary option, it is so easy to start.
Even it is a demo trade, but also the same environment to real one.
Except for using an unreal money, it is the very same so that you can get the idea of trading!
New Platform ? How to use Quick demo
It is easy to start "Quick demo," isn't it?
You can still use the demo after opening account and put a deposit on it.
Make sure that it is a quick demo and the balance is "$10,000".
After checking it, Let's start demo trading!
I will just explain how to use new demo trade below.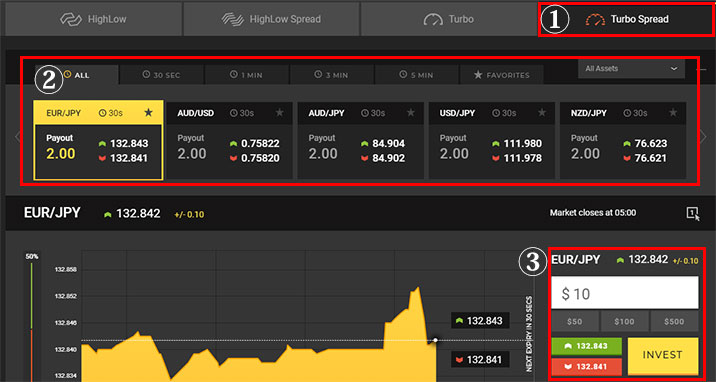 The process is simple and easy to understand.
Select the trade type in ① Select trading time and pair of currency in ② Decide High or Low and the amount in ③
You can start an investment with these three steps.
You are always better to double-check that you put a right amount of money and make it a custom for a practice of the real one.
That decreases your mistakes and loss.
HighLow Australia – How to use Demo trade better
If you get the idea how to go with demo trading, you have to know the best timing to use demo trade to the next.
The most important thing is that you can try a trade before real one with real money as I have explained above.
It could be divided into two parts, namely "Tactics" and "Usability" to dig down more details.
If I say "Tactics," it means that you just need to try your tactics once.
For example, it is going to be that you use MT4 and make a plan with it and trade, something like that.
It makes sense because the demo trade and the real trade is almost the same.
The only difference is whether you use real money or not. Thus you have to make sure that it is going to be a slightly more radical trade than the real one.
Another thing is that you are better to know how to use and feel.
Again, there is not so much difference between the real account and demo account so that you can understand how trade processes without your real money.
It is a huge thing that you can try a trade without your real budget.
Great quick demo for free
Some broker offer demo trading.
However, the most of them ask you to open the account or put a deposit.
As I explained above, you can use "Quick demo" efficiently for checking tactics or as an experience before real money trading.
The reason why you should start is just for free as a first.
Unless you do not use actually, you never know Whether it is easy or difficult.
Whenever you can use it quickly, and it is almost same as a real account.
Anyway, you can try it.
That is the HighLow Australia.
Be careful, but be brave
What you need to improve in Quick trade is the brave in the carefulness.
It is important when the risk is high, or it is big chance to trade.
Quick demo helps you that point.
The most crucial thing is that you get the mindset that you can make a benefit, meaning that understand the risk and wait carefully, and trade bravely.
Again, Let's try the quick demo.
Some broker does not have a demo, and it makes HighLow Australia more variable.
Start carefully with demo trading!
You might think that it is too coward.
However, a binary option is not absolute, but probability.
To be coward attitude decrease loss at first and demo trading is part of it.
The initial losses are different whether the broker has demo trade or not so that you should try HighLow Australia.
You also get a significant advantage in it, namely 100% payout.
If you are still not in, it is for free and easy, anyway.
Why don't you try it?
Binary Options Broker Introduced